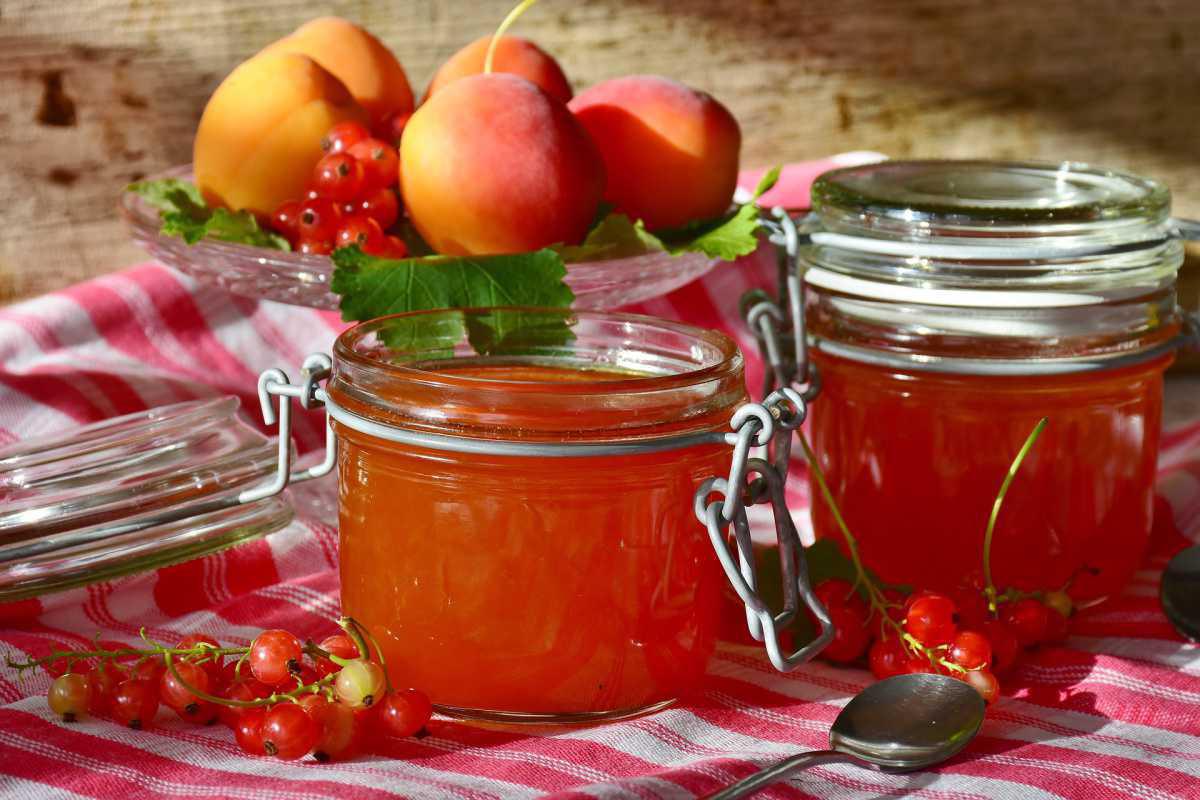 Sew it! Grow it! Show it!
Since the Fair's beginning in 1957, locals have brought their pride and joy to show off all of their hard work. Farmers, housewives and children alike strive to have the best of all the rest! From sewing to vegetables to baked and canned goods to arts & crafts people wanted to win The Best of Show at the Warren County Fair.
Nowadays, not much has changed. Anyone, no matter what age, in Warren County as well as the surrounding counties can still show off their best work of the year. What's even better now is that you can win money ($) for winning prizes of 1st, 2nd and 3rd places in all categories!
Department F – Agriculture
Field Crops
Corn
F01. White Hybrid Feed Corn, 2 ears
F02. Yellow Hybrid Feed Corn, 2 ears
F03. Tallest Stalk of Corn(with roots)
Small Grains – 1 Quart minimum
F04. Wheat
F05. Barley
F.06 Oats
Hay - Bundle of ¼ bale cured hay
F07. Alfalfa
F08. Clover
F09. Lespedeza
F10. Orchard Grass
F11. Timothy
F12. Mixed Hay
Seeds- 1 pint minimum
F13. Clover
F14. Orchard Grass
F15. Lespedeza
F16. Timothy
F17. Sunflower
F18. Other
Eggs-1 dozen
F19. White
F20. Brown
F21. Other Colors
Department G – Fruits & Vegetables
*Cut foliage from all root vegetables to 2 inches.
G01. Apples, Green, 3
G02. Apples, Red, 3
G03. Blackberries, 5
G04. Blueberries, 5
G06. Damsons, 3
G07. Grapes, 1 bunch
G08. Nectarines, 3
G09. Peaches, 3
G10. Pears, 3
G11. Plums, 3
G12. Other Fruit
G13. Beans, Black Eyed, ¼ cup
G14. Beans, Lima, ½ cup
G15. Beans, Green, 12
G16. Beets, 3
G17. Broccoli, 1 stalk
G18. Brussel Sprouts, 5
G19. Cabbage, Green, 1 head
G20. Cabbage, Red, 1 head
G21. Cabbage, Largest Head
G22. Carrots, 5
G23. Cauliflower, 1 head
G24. Corn, Popcorn, 3 ears
G25. Corn, Sweet. 3 ears unhusked
G26. Cucumbers, Burpless, 3
G27. Cucumbers, Pickling, 3
G28. Eggplant, 1
G29. Gourd, 3
G30. Muskmelon/Cantaloupe, 1
G31. Okra, 3
G32. Onions, Red, 3
G33. Onions, White, 3
G34. Onions, Yellow, 3
G35. Peppers, Bell, 3
G36. Peppers, Hot, 3
G37. Peppers, Sweet, 3
G38. Potatoes, Largest, 1
G39. Potatoes, Red, 3
G40. Potatoes, Sweet, 3
G41. Potatoes, White, 3
G42. Potatoes, Yellow, 3
G43. Pumpkin, 24 or more inches around, 1
G44. Pumpkin, less than 24 inches around, 1
G45. Squash, Acorn, 2
G46. Squash, Butternut, 2
G47. Squash, Kershaw, 2
G48. Squash, Spaghetti, 1
G49. Squash Straight Neck, 3
G50. Squash, White/Patty pan, 3
G51. Squash, Italian, 1
G52. Squash, Crooked Neck, 3
G53. Squash, Zucchini, 3
G54. Sunflower, Largest Head, 3 inch stem
G55. Sunflower, Tallest
G56. Tomatoes, Cherry, 3
G57. Tomatoes, Grape, 3
G58. Tomatoes, Green, 3
G59. Tomatoes, Pear, 3
G60. Tomatoes, Plum/Roma, 3
G61. Tomatoes, Red, 3
G62. Tomatoes, Yellow, 3
G63. Vegetable Basket, must have at least 3 different vegetables
G64. Watermelon, 1
G65. Watermelon, Largest, 1
G66. White Pumpkin, 1
G67. Zucchini, Largest
G68. Other Vegetable
Department H Canned Foods – Adult
Department P: Canned Foods – Youth
Classes are for SEALED canned entries only.
Two piece lids and regular canning jars are required (no mayo jars).
Rings will be removed for judging.
Entries will be judged on appearance, texture, & container.
Artificial coloring is prohibited.
Judges will only open canned goods if necessary to determine Best of Show.
Vegetables, Fruits, Meats
01. Apple Butter
02. Applesauce
03. Apples, Sliced
04. Beans, Green, Whole
05. Beans, Green, Cut
06. Beans, Yellow
07. Beans, Lima
08. Beets
09. Blackberries
10. Carrots
11. Cherries
12. Chili Sauce
13. Corn
14. Grape Juice
15. Peaches
16. Pears
17. Raspberries
18. Soup Mixture
19. Squash
20. Tomatoes, Cut
21. Tomatoes, Juice
22. Tomatoes, Whole
23. Canned Meat, Wild
24. Canned Meat, Domestic
25. Spaghetti Sauce
26. Pie Filling, Apple
27. Pie Filling, Cherry
28. Other Fruit
29. Other Vegetable
Jam
30. Blackberry
31. Cherry
32. Grape
33. Peach
34. Raspberry, Black
35. Raspberry, Red
36. Strawberry
37. Pear
38. Plum
39. Other
Jelly
40. Apple
41. Blackberry
42. Cherry
43. Grape
44. Peach
45. Pepper
46. Raspberry, Black
47. Raspberry, Red
48. Wine
49. Other
Preserves
50. Apricot
51. Cherry
52. Damson
53. Peach
54. Pear
55. Plum
56. Strawberry
57. Tomato
58. Syrup
59. Other
Pickles
60. Beets
61. Bread & Butter
62. Cucumber
63. Dill
64. Squash
65. Pickled Vegetable
66. Pickled Fruit
67. Other
Relish
68. Catsup
69. Chow Chow
70. Corn
71. Cucumber
72. Pepper
73. Salsa
74. Sauerkraut
75. Other
Department J: Sewing – Adult
Department R: Sewing – Youth
All garments must be clean & on hangers.
Items may be put in plastic bags for protection from dust.
Entries will be judges on general appearance, suitability of material and workmanship.
Garments & Other Sewing
01. Baby Garment
02. Blouse/Shirt
03. Children's Garment
04. Decorated Garment
05. Doll Outfit
06. Flag/Banner
07. Fleece Garment
08. Garment, Casual
09. Garment, Dressy
10. Household Decoration
11. Jacket
12. Skirt
13. Slacks, Men
14. Slacks, Women
15. Sweatshirt, Applique
16. Toy, Stuffed
17. Vest
18. Wall Hanging
19. Pillow
20. Apron
21. Other
Department K: Needlework
All Items must be clean & may be covered in clear plastic for protection from dust.
Entries will be judged on materials, workmanship, design, colors, and appearance.
Crochet
001. Afghan, Baby
002. Afghan, Regular
003. Baby Set
004. Bag or Purse
005. Bedspread
006. Booties
007. Bookmark
008. Doily
009. Doll Outfit
010. Filet Crochet
011. Hat or Beret
012. Mittens/Gloves
013. Pillow
014. Poncho/Shawl
015. Potholder/Coaster
016. Scarf
017. Slippers/Socks
018. Sweater
019. Tablecloth
020. Toy
021. Vest
022. Self-Design
023. Other Crochet Item
Knitting
024. Afghan, Baby
025. Afghan, Regular
026. Baby Set
027. Bag or Purse
028. Bedspread
029. Bookmark
030. Booties
031. Doily
032. Doll Outfit
033. Hat or Beret
034. Pillow
035. Poncho/Shawl
036. Potholder/coaster
037. Scarf
038. Slippers/Socks
039. Sweater
040. Tablecloth
041. Toy
042. Mittens/Gloves
043. Self-Design
044. Other Knitted Item
Tatting
045. Lace
046. Other Tatted Item
Embroidery & Crewel
047. Bedspread or Tablecloth
048. chair/Couch Set
049. Table Runner/scarf Set
050. Picture, Crewel
051. Picture, Embroidery
052. Pillow, Crewel
053. Pillow, Embroidery
054. Pillow Case
055. Ribbon Embroidery
056. Ribbon & Bead Embroidery
057. Liquid Embroidery
058. Other Embroidery or Crewel Item
Plastic Canvas/Needlepoint/Needle punch
059. Coaster Set
060. Holiday Decoration, Not Christmas
061. Christmas Decoration
062. Home Décor
063. Picture Frame
064. Self-Design
065. Tissue Box cover
066. Wall Hanging/Picture
067. Other
Counted Cross-Stitch
068. Beaded Picture
069. Cross-Stitch on Garment
070. Holiday Decoration
071. Picture
072. Picture with Words
073. Pillow
074. Wall Hanging
075. Other Cross-Stitch Item
Quilt/Coverlet
076. Machine Pieced, Hand Quilted (must be quilted entirely by hand)
077. Machine Pieced, Machine Quilted (domestic)
078. Machine Pieced, Machine Quilted (longarm)
079. Hand pieced, Hand Quilted
080. Appliqued by Hand
081. Appliqued by Machine
082. Mixed Techniques – both piecing and applique are used to develop the quilt top or the quilt is constructed using one special technique such as whole cloth quilt with or without trapunto, embroidered, or other surface design technique
083. Wall Hanging or Art Quilt (not intended for use as bedding)
084. Crib or other small bed quilt (smaller than twin size bed)
085. Yo-Yo Quilt
086. Cathedral Quilt
087. Tied Quilt
Rugs
088. Braided
089. Crochet
090. Hooked
091. Latch Hook
092. Woven
093. Other Rug
Other
094. Cutwork Lace
095. Hairpin Lace
096. Latch hook
097. Group Item
098. Needle Felting
099. Other
Department L: Art & Crafts – Adult
Entries will be judged on design, appearance, color, workmanship and suitability of materials
01. Basket, Fabric
02. Basket, Woven
03. Bird House
04. Bird Feeder
05. Butterfly or Bat House
06. Candle Making
07. Ceramic, Dry Brush
08. Ceramic, Regular
09. Christmas Decoration from Kit
10. Christmas Decoration not from Kit
11. Christmas Wreath
12. Doll, any kind
13. Door Decoration (not a wreath)
14. Holiday Decoration (NOT Christmas)
15. Jewelry, Beaded
16. Jewelry, Other
17. Macramé
18. Metal Sculpture
19. Models
20. Item made from Natural Material
21. Needle Felting
22. Paper Craft , Quilled/Origami
23. Potpourri Holder
24. Pottery
25. Pressed Flower Item
26. Recycled/Upcycled Item
27. Scrapbook/Memory Book
28. Silk Flower Arrangement
29. Soft Sculpture
30. Stenciled Item
31. String Art
32. Wall Hanging, Non-fabric
33. Wearable Art
34. Wood Burning
35. Wood-Hand Carved
36. Wood-Painted
37. Wood-Small Furniture
38. Wood- Item made with a Jig Saw
39. Wooden Toy
40. Wreath-Fabric
41. Wreath- Grapevine or natural Material
42. Other
Department M: Visual Arts & Photography – Adult
Deaprtment N: Visual Arts & Photography – Youth
***Entries must be mounted on foam board.***
Visual Arts Entries will be judges separately from Photography entries and a Best of Show will be selected for each division.
Professionals are not eligible to enter exhibits for competition. A professional is defined as someone who engages in art/photography as a source of income.
Visual Arts
01A. Acrylics
02A. Charcoal
03A. Composite
04A. Computer Generated Art
05A. Crayon
06A. Decorative Painting on Fabric
07A. Decorative Painting on Metal
08A. Decorative Painting on Wood
09A. Mixed Medium
10A. Oil
11A. Pastel
12A. Pencil/Colored Pencil
13A. Pen and Ink
14A. Puzzle Art
15A. Reverse Glass Painting
16A. Stained Glass
17A. Stamping
18A. Watercolors
19A. Other
Photography – Black & White or Sepia
20B. Altered Photograph
21B. Animal(s)
22B. Bug/Insect(s)
23B. Architectural
24B. Floral
25B. Grouping of 3 or more
26B. Humorous (caption optional)
27B. Nature
28B. Selfie
29B. Portrait
30B. Winter Scene
31B. Fall Scene
32B. Spring/Summer Scene
33B. Action Shot
34B. Scene from 2017 WC Fair
35B. Bird(s)
36B. Warren County Landmark
37B. Waterscape
38B. Other
Photography – Color
39B. Altered Photograph
40B. Animal(s)
41B. Bug/Insect(s)
42B. Architectural
43B. Floral
44B. Grouping of 3 or more
45B. Humorous (caption optional)
46B. Nature
47B. Selfie
48B. Portrait
49B. Winter Scene
50B. Fall Scene
51B. Spring/Summer Scene
52B. Action Shot
53B. Scene from 2017WC Fair
54B. Bird(s)
55B. Warren County Landmark
56B. Waterscape
57B. Other
Department O: Floral – Adult & Youth
Entries must be grown or cared for by the exhibitor. All plant material, with the exception of dried & treated, must be homegrown.
Potted plants should be in possession of the exhibitor for at least 3 months prior to entry.
Exhibitor is responsible for care & maintenance of arrangement and/or plants, including but not limited to watering during the Fair.
Leaf foliage should be intact on cut specimens, with reasonable stem for proper display.
Leaves should be clean & free of bug bites and petals clean of bites or spots.
Exhibitor must furnish all containers.
Flowers
001. Dish Garden – Smaller than 2'
002. Dried Flower Arrangement – No Silk
003. Informal Arrangement-Table Centerpiece
004. Mass Arrangement
005. Miniature Arrangement
006. Aster
007. Black Eyed Susan
008. Butterfly Bush
009. Celosia or Cockscomb, Crested
010. Celosia or Cockscomb, Plumed
011. Cosmos
012. Chrysanthemum
013. Cone Flower
014. Coreopsis
015. Creative Container, any plant type
016. Crepe Myrtle
017. Dahlia, no buds
018. Delphinium
019. Gladiolus
020. Hydrangea
021. Lily
022. Marigold, Giant Bloom
023. Marigold, French Dwarf
024. Marigold, Other
025. Petunia, Multi Petals
026. Petunia, Single Petals
027. Queen Anne's Lace
028. Rose, Large, Any Color
029. Rose, Climbing
030. Rose, Miniature
031. Rose, Multi-flora, 1 Stem Multi Blooms
032. Rose of Sharon
033. Shasta Daisy
034. Snapdragon, short
035. Snapdragon, Tall
036. Sunflower, Yellow
037. Sunflower, Other Colors
038. Zinnia, Bloom over 2"
039. Zinnia, Bloom less than 2'
040. Zinnia, Lilliput
041. Other
Potted Plants
042. African Violet in Bloom
043. Aloe
044. Begonia
045. Cactus
046. Fern
047. Herb(s)
048. Philodendron
049. Other
Hanging Baskets
050. Flowering Basket
051. Non-Flowering Basket
Other
052. Gnome/Fairy Garden, no larger than 2', Adult
053. Gnome/Fairy Garden, no larger than 2', Youth
054. Terrarium, Adult
055. Terrarium, Youth
056. Commercial Floral Arrangement Using Fair Theme (Professional Only)
Arts and Crafts – Youth
Department S – (Ages 7 & Under)
Department T – (Ages 8-9)
Department U (Ages 10-11)
Department V (Ages 12-13)
Department W (Ages 14-18)
*Paintings, pictures, etc. must be matted on cardboard or in frames. Mountings and frames will not be
judged.
*Paintings, pictures, photographs, etc. must include a secure hanger on back.
*All work must be the work of the exhibitor and created and/or completed since previous fair.
01.BirdFeeder
02.BirdHouse
03.Beaded Item
04.Black Velvet Picture
05.CandleMaking
06.Ceramic Item
07.Clay / Play Dough
08.Clothespin Sculpture
09.Collage
10.Collection (mounted, less than 2 sq ft)
11.Collection (not mounted, less than 2 sq ft)
12.Collection, Visual (book of illustrations, pictures, writing)
13.Computer Generated Art
14.Construction Paper Item
15.Craft Stick Item
16.Creative Writing (may be typed)
17.Crewel or Embroidered Article
18.Crocheted or Knitted Article
19.Cross Stitched Article
20.Dream Catchers
21.Felt Article
22.Fleece
23.Foam Article
24.Food Art
25.Frames
26.Group Item
27.Holiday Decoration (from kit)
28.Holiday Decoration (not Christmas)
29.Holiday Decoration (not kit)
30.Hooked Article
31.Item Made with Natural Material
32.Jewelry
33.K-Nex Item
34.K-Nex Self Design
35.Keychain
36.Lamp, Handmade
37.Lego Item
38.Lego, Self Design
39.Loomed Article
40.Mixed Medium
41.Model (from kit)
42.Mosaic Craft
43.Needlepoint
44.Paint/Pencil by Number
45.Painting, Acrylic
46.Painting, Oil
47.Painting, Watercolor
48.Paper Weight/Doorstop
49.Paper Maché
50.Photograph, B&W
51.Photograph, Collection (4+)
52.Photograph, Color
53.Picture, Colored Pencil
54.Picture, Charcoal
55.Picture, Crayon
56.Picture, Magic Marker
57.Picture, Pastel
58.Picture, Pen and ink
59.Picture, Pencil
60.Picture, Poster Paint (school paint)
61.Plaster of Paris Item
62.Plastic Canvas
63.Quilted Article
64.Recycled Item
65.Refrigerator Magnet
66.Rock Craft
67.Sand Art
68.Scrapbook/Memory Book
69.Sewing
70.Shell Craft
71.Stamping
72.String Art
73.Sun Catchers
74.Tie Dyeing
75.Toy, Handmade
76.Wall Hanging
77.Woodworking Article
78.Woven Article
79.Other
Department X: Arts & Crafts Handicapped (ALL ages)
*Paintings, pictures, etc. must be matted on cardboard or in frames. Mountings and frames will not be judged.
*Paintings, pictures, photographs, etc. must include a secure hanger on back.
*All work must be the work of the exhibitor and created and/or completed since previous fair.
01.BirdFeeder
02.BirdHouse
03.Beaded Item
04.Black Velvet Picture
05.CandleMaking
06.Ceramic Item
07.Clay / Play Dough
08.Clothespin Sculpture
09.Collage
10.Collection (mounted, less than 2 sq ft)
11.Collection (not mounted, less than 2 sq ft)
12.Collection, Visual (book of illustrations, pictures, writing)
13.Computer Generated Art
14.Construction Paper Item
15.Craft Stick Item
16.Creative Writing (may be typed)
17.Crewel or Embroidered Article
18.Crocheted or Knitted Article
19.Cross Stitched Article
20.Dream Catchers
21.Felt Article
22.Fleece
23.Foam Article
24.Food Art
25.Frames
26.Group Item
27.Holiday Decoration (from kit)
28.Holiday Decoration (not Christmas)
29.Holiday Decoration (not kit)
30.Hooked Article
31.Item Made with Natural Material
32.Jewelry
33.K-Nex Item
34.K-Nex Self Design
35.Keychain
36.Lamp, Handmade
37.Lego Item
38.Lego, Self Design
39.Loomed Article
40.Mixed Medium
41.Model (from kit)
42.Mosaic Craft
43.Needlepoint
44.Paint/Pencil by Number
45.Painting, Acrylic
46.Painting, Oil
47.Painting, Watercolor
48.Paper Weight/Doorstop
49.Paper Maché
50.Photograph, B&W
51.Photograph, Collection (4+)
52.Photograph, Color
53.Picture, Colored Pencil
54.Picture, Charcoal
55.Picture, Crayon
56.Picture, Magic Marker
57.Picture, Pastel
58.Picture, Pen and ink
59.Picture, Pencil
60.Picture, Poster Paint (school paint)
61.Plaster of Paris Item
62.Plastic Canvas
63.Quilted Article
64.Recycled Item
65.Refrigerator Magnet
66.Rock Craft
67.Sand Art
68.Scrapbook/Memory Book
69.Sewing
70.Shell Craft
71.Stamping
72.String Art
73.Sun Catchers
74.Tie Dyeing
75.Toy, Handmade
76.Wall Hanging
77.Woodworking Article
78.Woven Article
79.Other
exhibitor entry form